What does "Barrel Drawn" mean?
Watch and see!
our Barrel Drawn Bourbon is available in both our High Rye and Wheated Mash Bills.
all of our barrel drawn bourbon is bottled at barrel STRENGTH (Currently 98-109 proof)
both 375ml and 750ml bottles available!
Come in and bottle straight from the barrel!
Kentucky Straight
High rye bourbon
Our flagship bourbon is bottled at 90 Proof and made with 75% yellow corn, 21% rye, and 4% malted barley. It has aromatic notes of butterscotch and spices with a peppery, spiced flavor. Barrel-aged for at least 2 years.
Also available in Barrel Drawn
Keep Updated on New Releases!
Bottled at 90 Proof and made with 75% yellow corn, 21% wheat, and 4% malted barley, our Wheated Bourbon has a rich, buttered spiced cake aroma. The taste yields more oak and vanilla flavors compared to the pepper and spice of the High Rye.
Also available in Barrel Drawn
Kentucky straight bourbon whiskey finished in hard cider barrels
This bourbon is apart of a collaboration we did with Pivot Brewing, located in Lexington, KY. Created using our Wheated mash bill., we let this bourbon age for two years before doing secondary aging in used cider barrels. This is a limited release of only about 330 bottles. Released on May 4th 2019.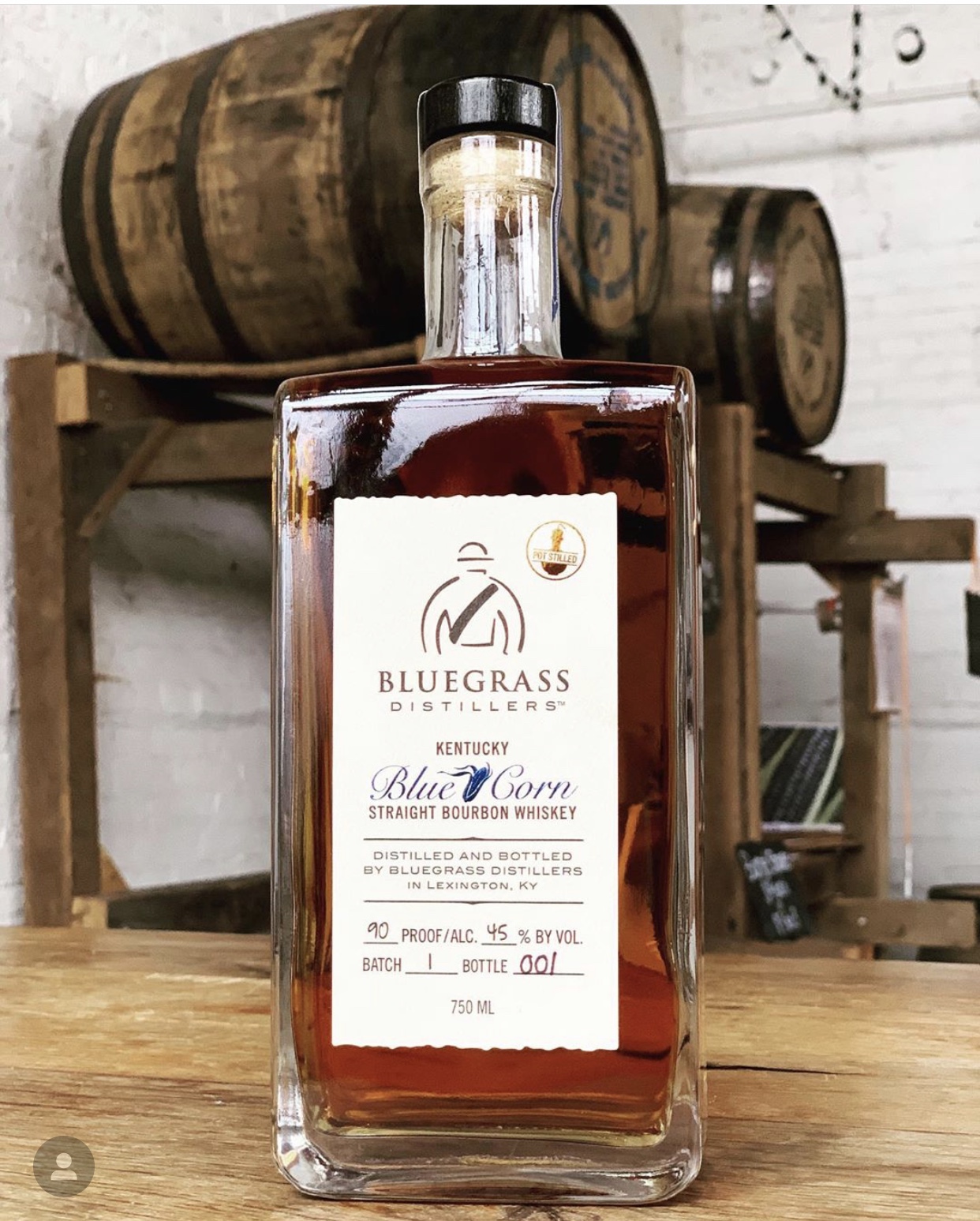 KY STRAIGHT BLUE CORN BOURBON
Made of 75% blue corn, 21% wheat, and 4% malted barley. Unlike any other bourbon, the blue corn yields an earthy, nutty, and mildly vanilla flavor. We are looking to release our first KY Straight Blue Corn Bourbon March 30th, 2019.
We still have bottles available as of May 11th 2019.
This unaged blue corn whiskey demonstrates the differences of corn flavors. Blue corn has a more mellow, earthy flavor compared to the sweetness of yellow corn. In this Blue Dog, the notable flavors are floral such as a Mezcal or Tequila while still being noticeably corn. A unique "mixer" for cranberry juice or margaritas and more.
Santa's Helper
Cinnamon Whiskey
Every winter holiday needs cinnamon to warm you from the inside out. This is a limited release whiskey. We will be back with Santa's Helper November 2019.